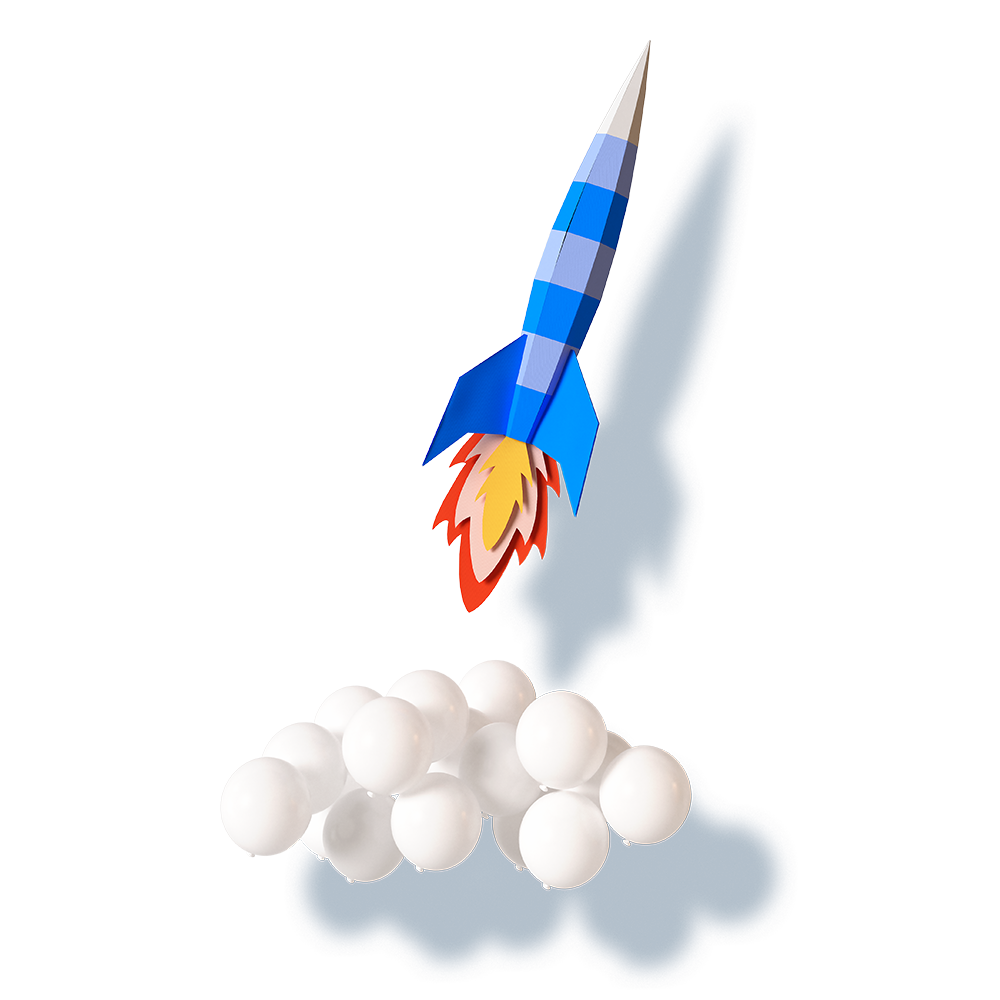 Follow the 3rd Batch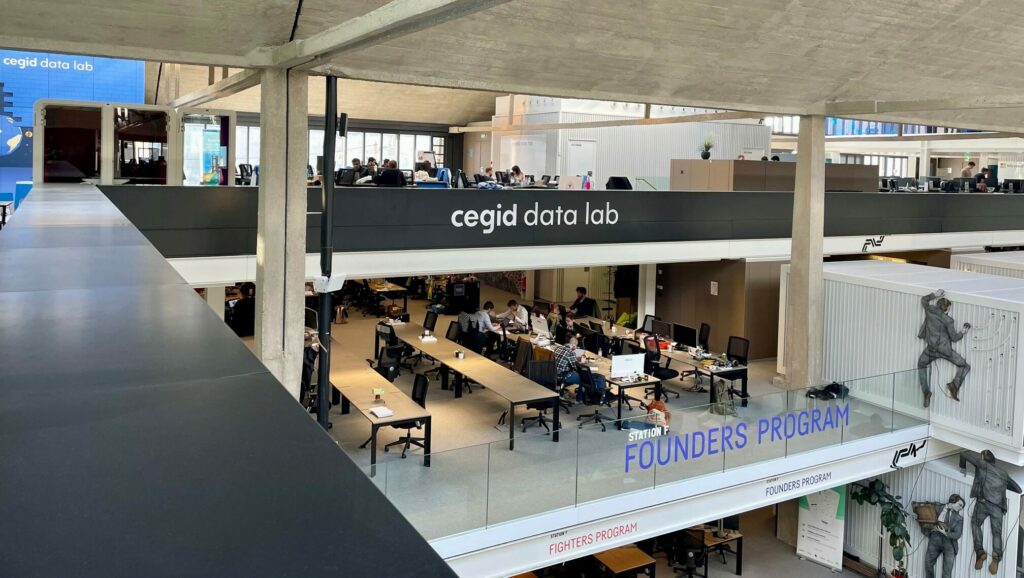 A program for startups ?
The Cegid Data Lab opened its doors at STATION F on 10 January 2022. We offer our startups access to valuable resources: mentoring by business experts, free accommodation for their team, and a favourable ecosystem to challenge their projects.
Why Cegid at STATION F ?
Cegid has been a leader in French tech since day one and has always put tech innovation first to ensure the success of its 350,000 customers. As part of the Cegid Data Lab, a startup accelerator program at STATION F, Cegid lends its business experts and expertise to the tech stars of tomorrow to help turn their dreams into reality.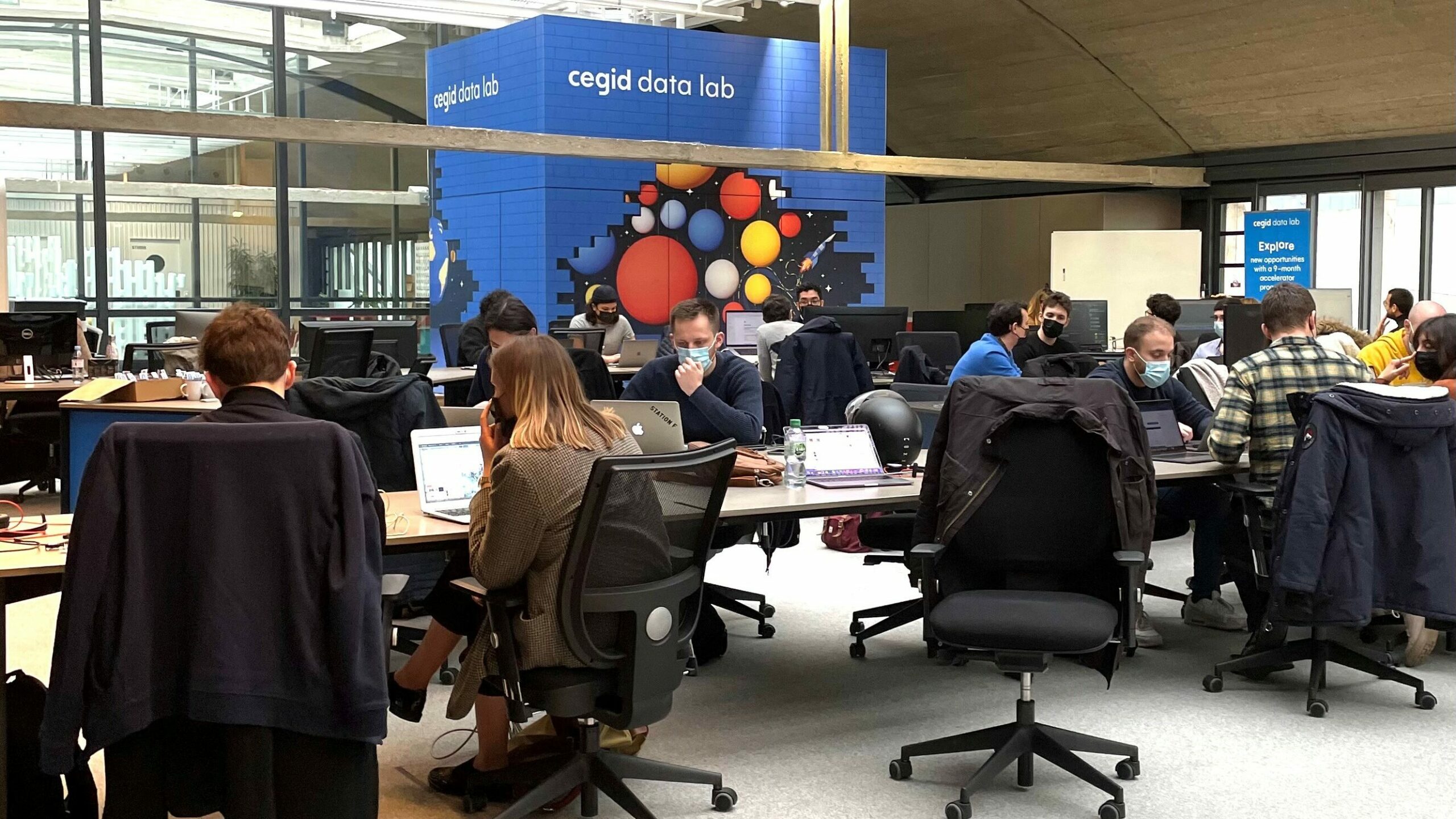 The third batch :
Discover the third batch startups, all of them address issues combining data and user experience in various sectors such as HR, Finance, Retail or Legal Tech.
We answer your questions
Who is this program for?
We select early stage startups developing a data-driven project.
What are the next steps ?
The 3rd batch has started on Sept. 4.
Next applications will be in April 2024
For a 4th Batch in Sept. 2024.
When are the registrations for the next batch?
It will open in April 2024
What are the benefits of the program ?
By joining the program, you will have access to :
Mentoring tailored to your needs
A Masterclass with Cegid experts on various topics
Cegid community and peer-to-peer learning
Partnerships and data experimentation with Cegid customers
UX/UI lab to test your solution
Workspace at Station F and access to its ecosystem (events, community, etc.)
Does my startup have to be a French startup?
All startups are welcome, whether from France, Europe, or anywhere else in the world!
I'm a foreign startup, how can I arrange accommodation ?
The program doesn't support housing, you can have a look on FlatMates a co-living space offered by Station F.
How much does cost the program ?
Offices are charged 250€/person per month, others resources are free.
Want to contact our team ?